---
---
LopeEdit is a very capable Notepad replacement that is very useful for all types of PC users — including regular users and programmers.
The program has a built-in file browser, for instance, so it's easy to navigate to the text documents you need, and drag and drop them into LopeEdit. Although if you're creating files from scratch then the tabbed interface ensures that's very easy, too.
A powerful Find and Replace tool, with regular expression support, can send the results of your search to a separate pane. So if you run a particular search, you don't have to browse through the entire document to see every hit, because they're all displayed in a single window: very useful.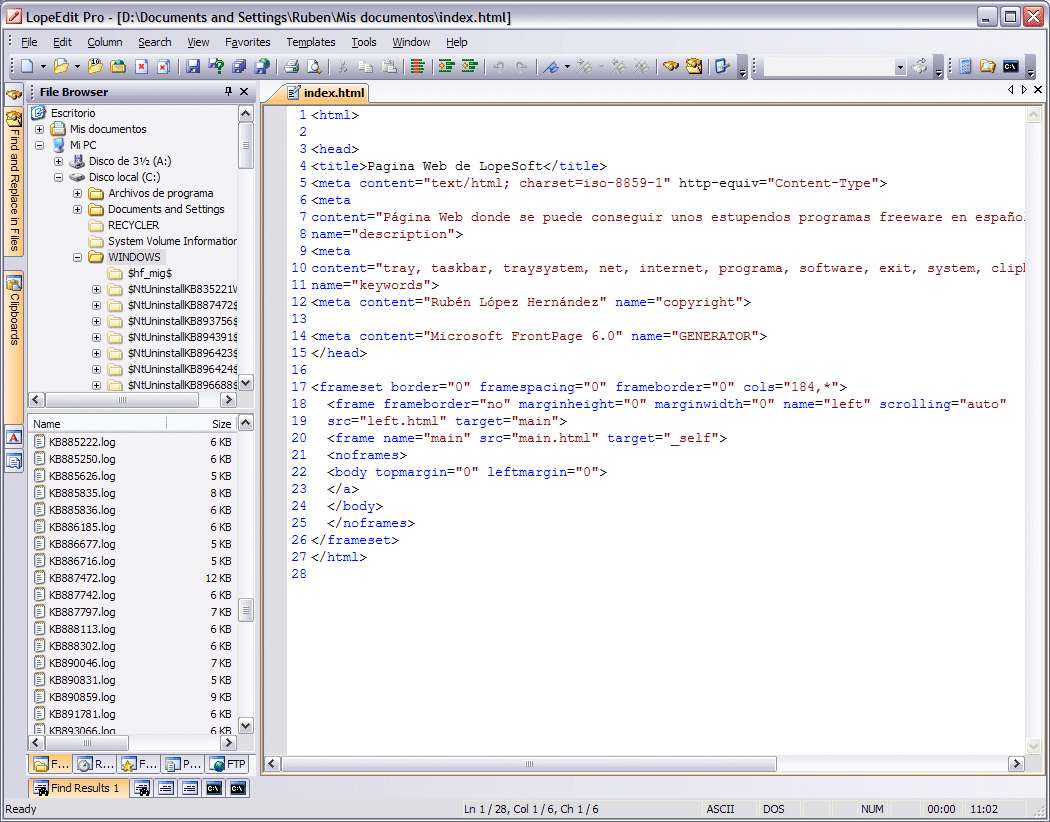 There are all kinds of other extras. You can bookmark a line in a document for easy recall later, for instance. A Favorites system makes it quicker to reload frequently-edited files. Detailed statistics are available on every document in a couple of clicks (Words, lines, empty lines, characters (including/ excluding lines), creation time, last access time and more). And a File > Send To option allows you to quickly send the current document via email to whoever you like.
And then, of course, there are all the developer features, like customisable syntax highlighting for C/C++, Java, JavaScript, Visual Basic, VBScript, XML, HTML, ASP, JSP, SQL, Cobol, C#, CSS (Cascading Style Sheets), Pascal, Perl, PHP.
LopeEdit can open files directly from web or FTP sites.
Terms and Conditions
This is a 1-computer lifetime license, for noncommercial use
No free updates; if you update the program, it may become unregistered
No free tech support
You must redeem the license key before this offer has ended
May not be resold
Technical Details
Developed by

 

LopeSoft
Version is v5.8.1
Download size is 5.21 MB
Supports Windows 7, 8/8.1, and 10 (32-bit and 64-bit)
---